Artist spotlight on Frou Frou Felt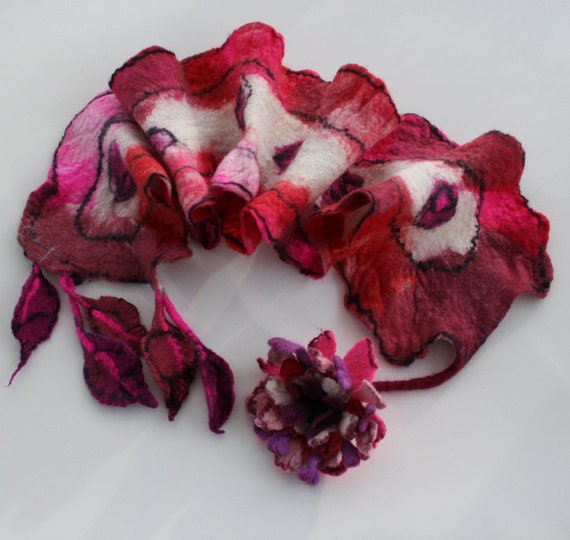 As part of our weekly team treasury challenge, an amazing artist is featured each week in treasuries curated by different members of the team. This week's artist is Karen of
Frou Frou Felt
! Karen uses various felting techniques to create amazing and unique handmade designs which include bags, purses, wallets, brooches scarves and wall hangings.
We have lots of amazing treasuries featuring Frou Frou Felt designs, curated by our team members and they can be found
here
, but here are a few I would like to share with you today. Karen's work and the designs of lots of other amazing artists are included in these curated designs below!